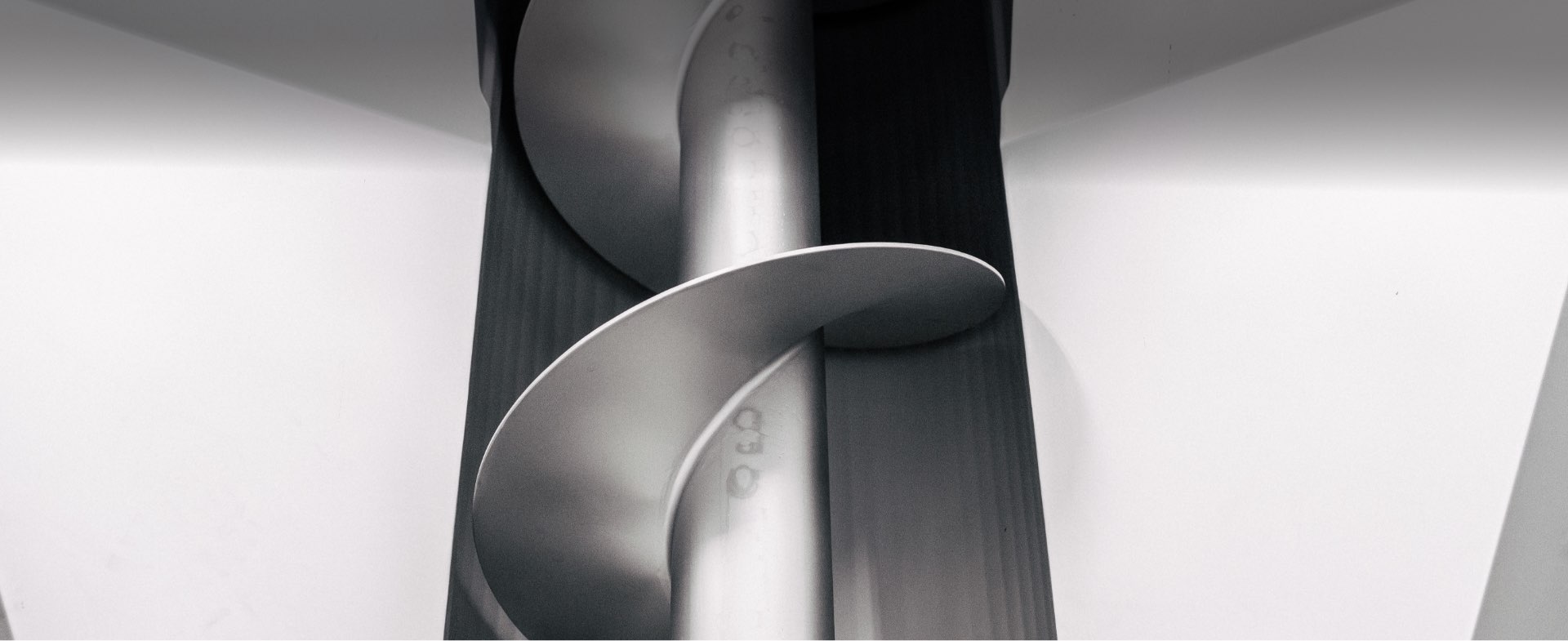 A new spin on conveyors.
Safely move bulk material horizontally, inclined, or vertically with an automated auger system. IESM screw conveyors can be completely enclosed to prevent spillage as they transfer product over extended spaces from point a to point b. If that isn't enough, this finely engineered machinery is custom-sized and custom-built for you, the customer. 
Talk with our team about how we can design an auger system as a solution for your production or manufacturing environment. We'll get to know your business first, move into a design phase, prepare the equipment for assembly, construct it, and ship it.
Get Started
Gallery